Above is a concept design for a fictional sci-fi/fantasy novel.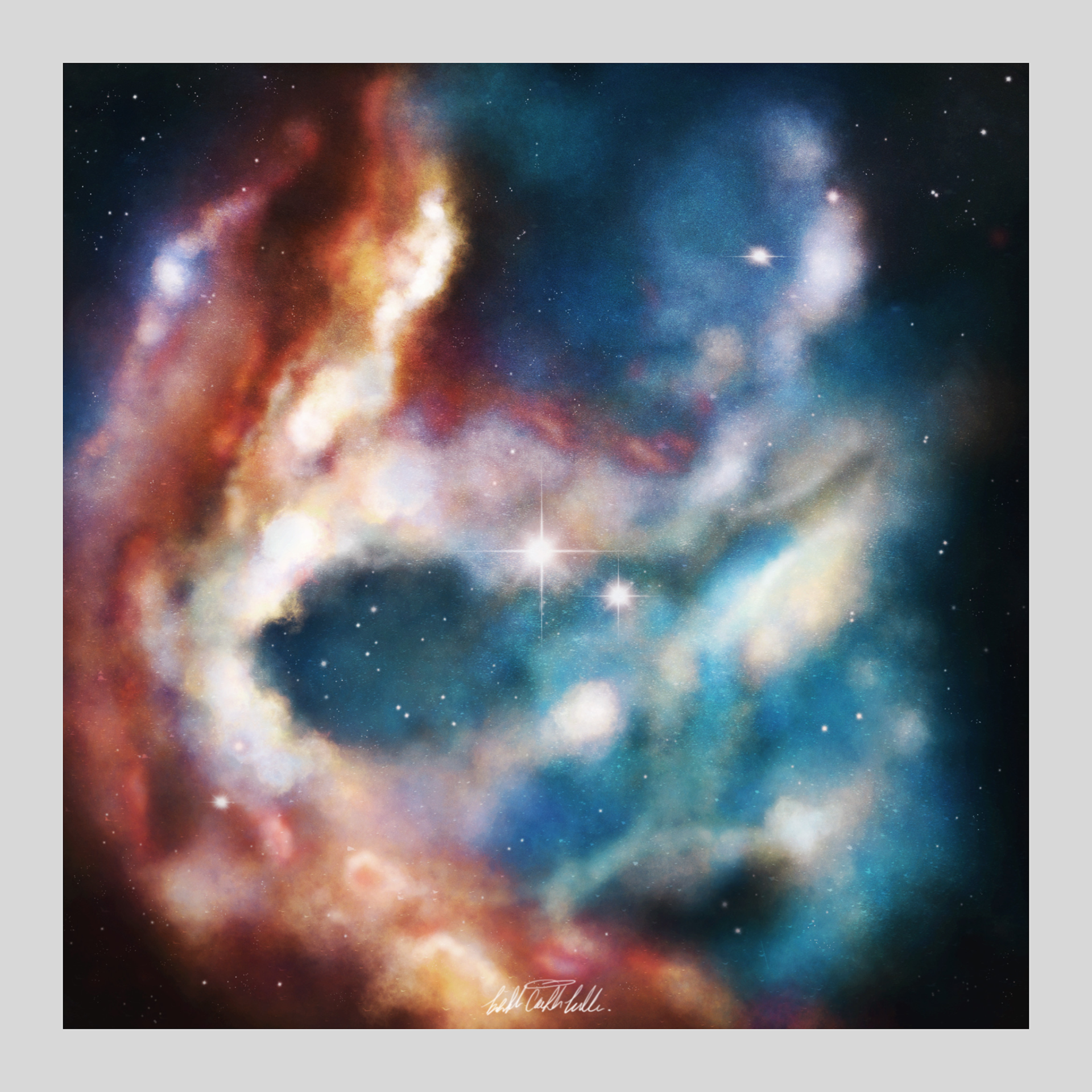 Above are multiple concept designs for fictional sci-fi environments. These designs were inspired by existing imagery of space and the universe but re-imagined as completely new and fictional environments.
Above are concept designs created as a series of images, designed to represent the story of a fictional, female-led planet in an outer universe. Created in a stylised cartoon theme with a bold colour palette, with repeated imagery of the female form and nature. Inspiration for these pieces were derived from symbols of luxury and regality, tropical iconography, and religious symbols.
Above is an environment design for a fictional thriller setting. The intentions behind this piece were for the artwork to invoke feelings of mystery, darkness, and a sense of foreboding.